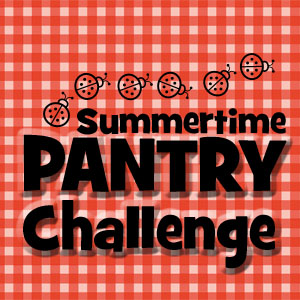 For the past couple of weeks, I've been toying with the idea of a Pantry Challenge. It's a great way to make myself be creative with the food we already have, and helps to reign in grocery spending as well!
We have a fantastic garden, so that helps enormously. I also have an order of
chicken breasts and ground beef
coming in this month, so we should be stocked for protein. It should really only be necessary to get milk and cheese, or for a special occasion...
So here are my goals for this month:
#1 USE WHAT WE HAVE. In this house, hubs (and I) are notorious for ignoring something we have in favor of "I feel like eating something else"
#2 Incorporate as many of our veggies into every meal as I possibly can
#3 Minimize my trips to the grocery store...that means only for SUPER GREAT stock up prices or absolute necessities.